Check out what's in store for our 2017 season!
(We will tentatively open on FRI MARCH 24th for the 2017
season… maybe even earlier if the weather is nice enough!)

KONG: SKULL ISLAND
POWER RANGERS
FAST 8
GUARDIANS OF THE GALAXY: Vol. 2
PIRATES OF THE CARIBBEAN: Dead Men Tell No Tales
WONDER WOMAN
WORLD WAR Z 2
CARS 3
DESPICABLE ME 3
SPIDERMAN: Homecoming
WAR FOR THE PLANET OF THE APES
ALIEN: Covenant
FRIDAY THE 13th
INSIDIOUS: Chapter 4
- – - – - – - – - – - -
Thank you PHANTASM fans!
"Phans" from near and far came out OCT 7th & 8th for our PHANTASM
double feature.  Thank you to Jed & Christina, and Chris & Sheila for
trekking up from Kentucky… Kris from Chicago… Chara & Levi, Geoff and
many others from the Indy area, Steve Wilson and Joe Hedge from the
Holiday Drive-in in Mitchell, and everyone else in between.  Everyone
had a great time watching the Phantasm gang on screen this weekend…
keep your fingers crossed for another Phantasm double in the future!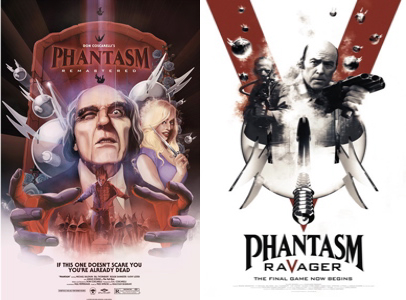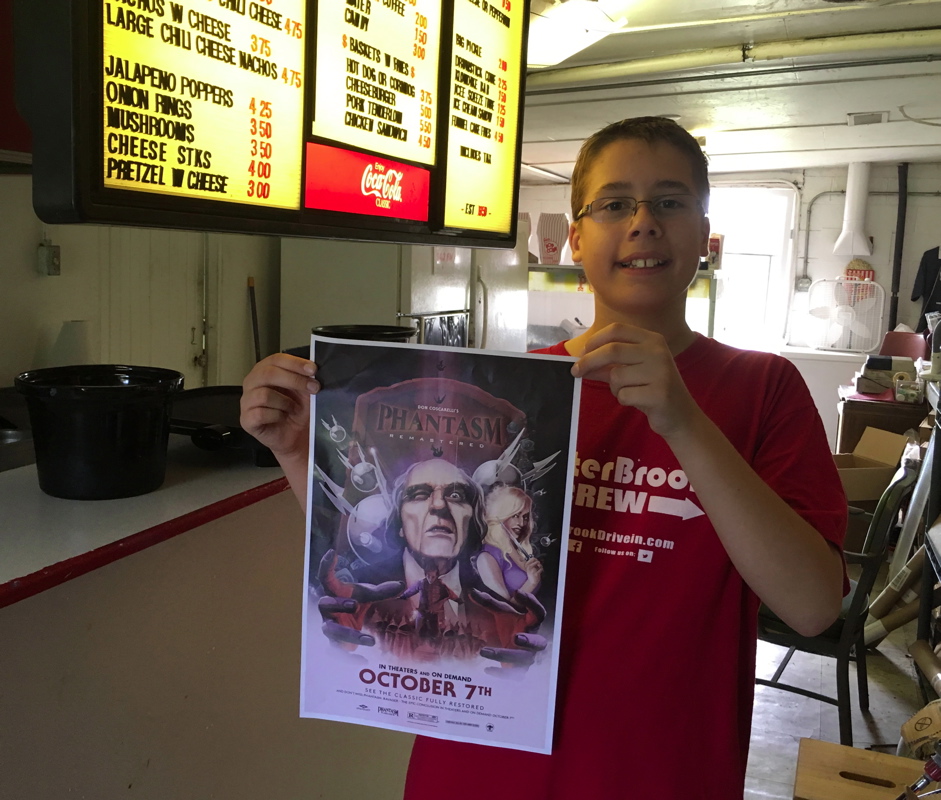 One of the PHANTASM mini-posters from
our mini-poster giveaway.
- – - – - – - – - – - -
YOU MUST TRY OUR…
FUNNEL CAKE FRIES next season… yum!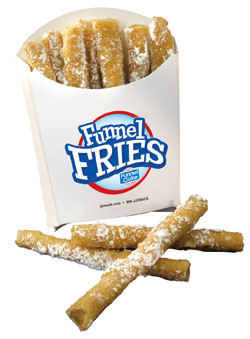 * FUNDRAISER PERK REDEMPTION INFO *
For details on how supporters can redeem their perk(s), please click here.