Our food is served HOT, and cooked to order… so please
visit the concession stand EARLY (at least 30 min. prior to
prior to showtime).  We don't want you to miss
the beginning of the movie! 😀
SANDWICHES & DOGS
1/4 lb. Hamburger or Cheeseburger
A "bigger than than bun" Pork Tenderloin
Crispy Chicken Sandwich
Hot Dog
Chili Dog or Cheese Dog
OR
Chili-Cheese Dog
Corn Dogs AND Jumbo Corn Dogs
---

TASTY GOODIES!
French Fries
Cheese Fries
Chili-Cheese Fries
Nachos with Cheese
LARGE Chili & Cheese Nachos
BIG Soft Pretzel with Cheese
BIG PICKLE
(Very tasty, AND garlicky)
* NEW *
HOT Crispy Donuts
Regular OR Pumpkin Spice!
These are quite tasty indeed.

* Funnel Cake Fries *
 "A customer favorite"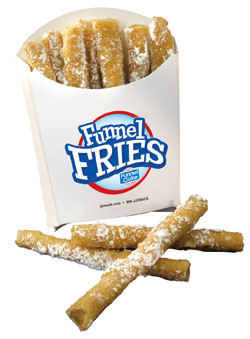 MORE Classic DEEP FRIED good stuff:
Mushrooms
Onion Rings
Mozzarella Sticks
AND, for a limited time (kind of like the McRib),
we bring back JALAPEÑO POPPERS from
time to time, so be on the look-out!
---

POPCORN – DRINKS – CANDY
Hot Buttered Popcorn
Small – Medium – Large
* JUMBO 170 oz. Souvenir Plastic Movie Tubs! *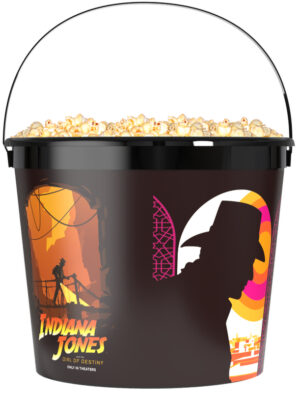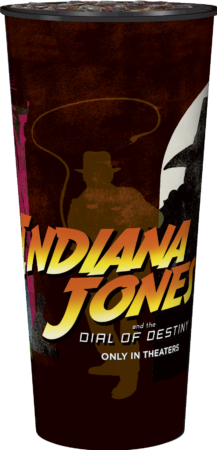 Fountain Drinks
Small – Medium – Large
* JUMBO 44 oz. Souvenir Plastic Movie Cups!  *
Collect all of your Summer favorites…
in the concession stand while supplies last!
We feature:  Coke, Diet Coke, Cherry Coke, Sprite,
Barq's Root Beer, Barq's Red Cream Soda
Also to drink:
Coffee / Hot Cocoa
Bottled Water
Candy & Movie Theater Candy
Cotton Candy
---
FROZEN GOODIES
 * NEW *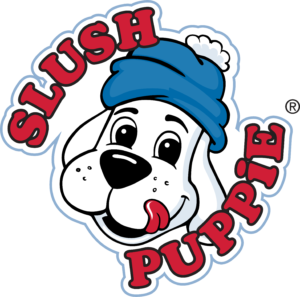 SLUSH PUPPIE!
Also:
DRUMSTICK ice cream cones
KLONDIKE ice cream bars
FATBOY ice cream sandwiches

---

GLOW NECKLACES
OFF WIPES – 75¢