"OCTOBER FRIGHTS…"
HAUNTED ATTRACTION! 
Scares + HORROR Movies + Paranormal Tours!
GATE OPENS at 7:00, SHOWS Start at 7:45
– – – – – – – – – – – –
OCTOBER 17 – 18 – 19:
ZOMBIELAND: DOUBLE TAP and READY OR NOT!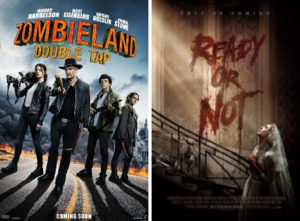 – – – – – – – – – – – –
OCTOBER 25 & 26:
ZOMBIELAND: DOUBLE TAP and the
classic NIGHT OF THE LIVING DEAD (1968)!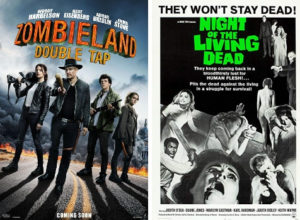 Special "Haunted Attraction"
Event Pricing: $15 for adults,
$10 for kids 6 – 12, 5 & under FREE
NOTE: There will be scares roaming the lot.
Parental guidance is suggested.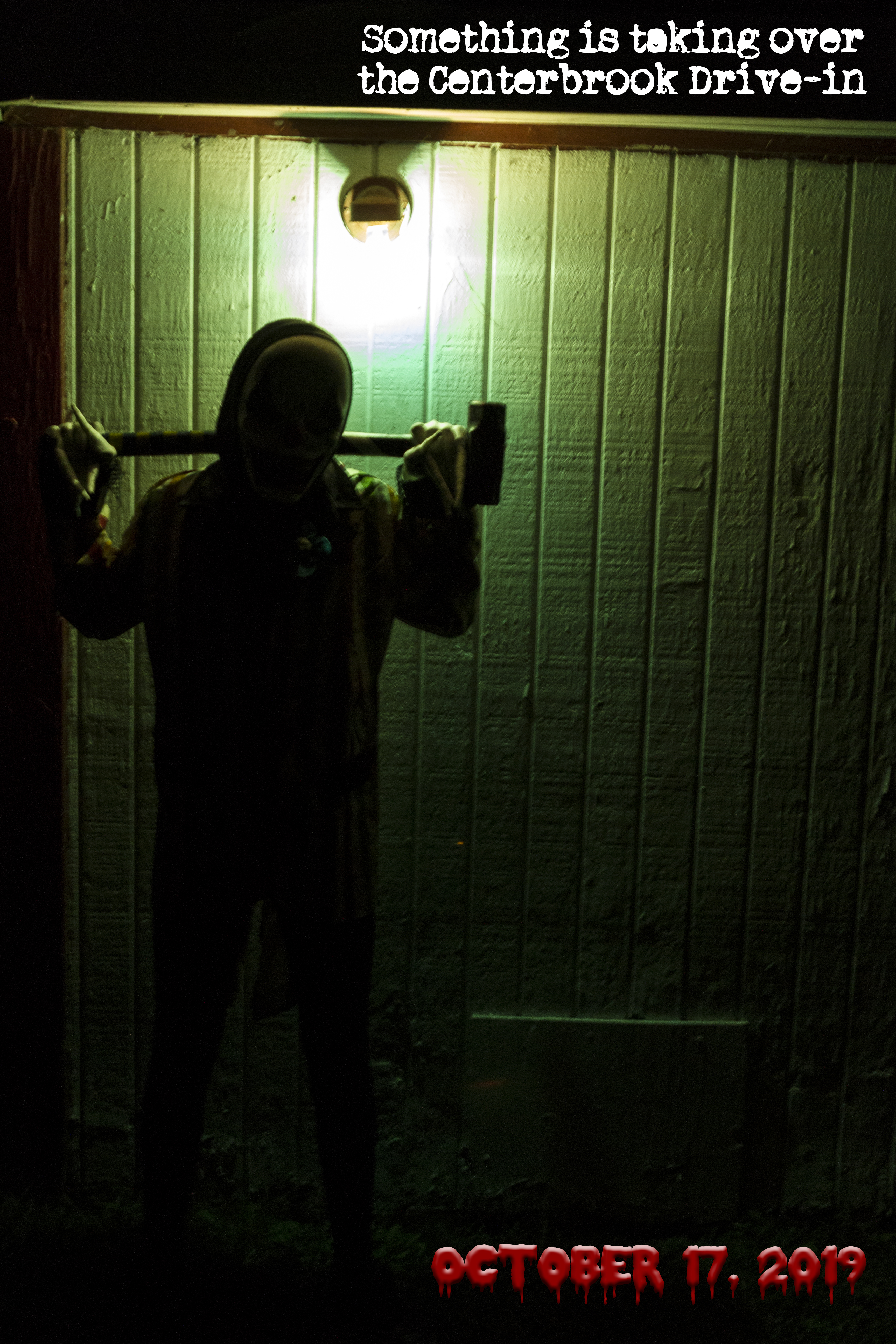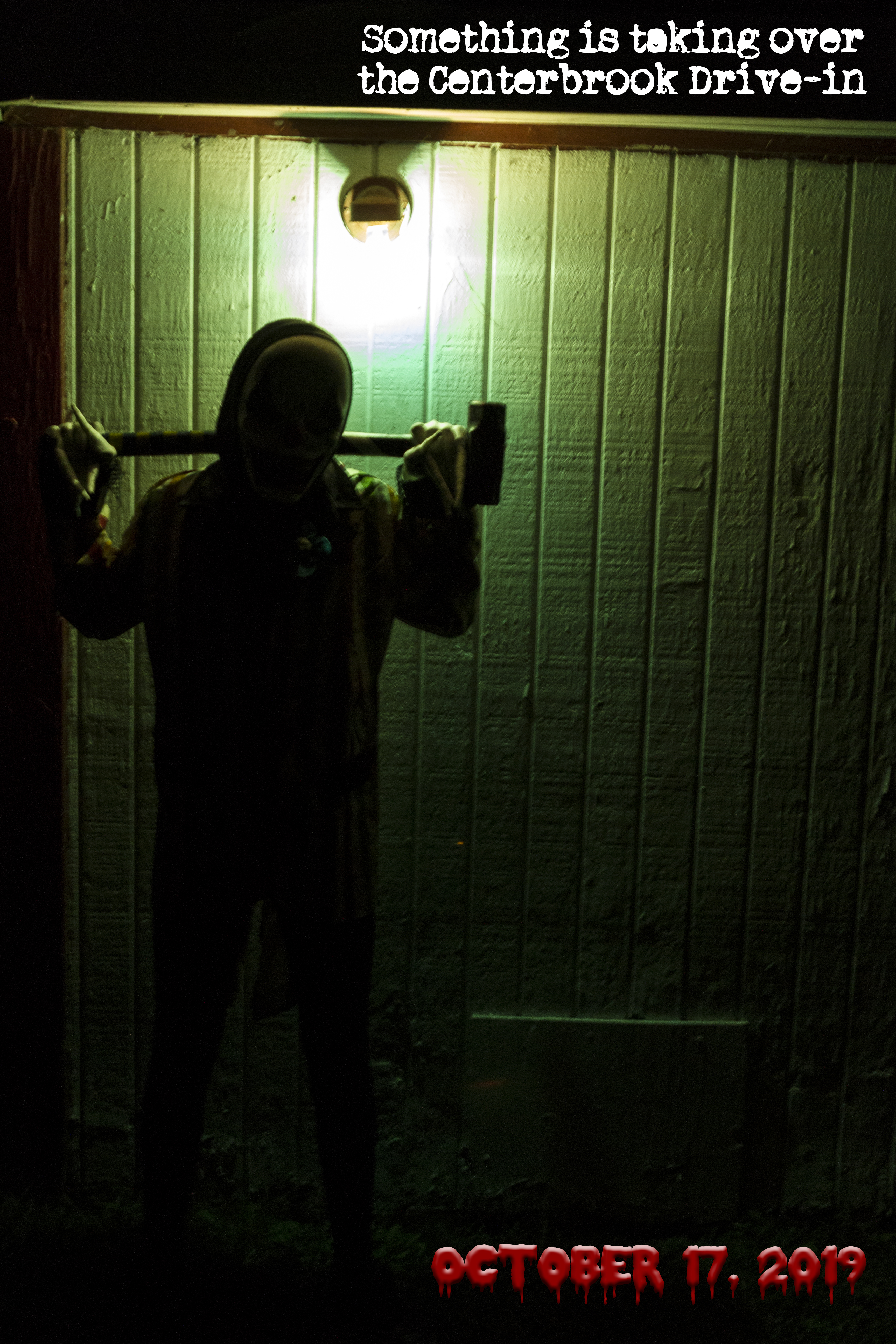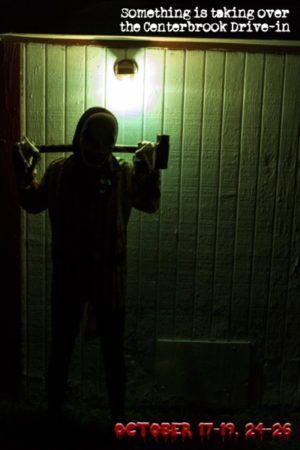 – – – – – – – – – – – – – – –
IN CASE YOU MISSED IT… here are some
highlights from previous OCTOBER FRIGHTS events!
OCTOBER FRIGHTS returns!
Double feature horror movies  in October 2017…
John Carpenter's original HALLOWEEN
returns for October Frights!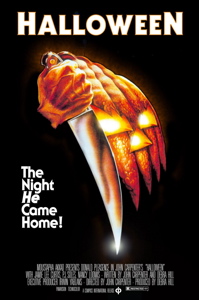 Stay tuned and check back to this page for more details!
– – – – – – – – – – –
Thank you PHANTASM fans!
"Phans" from near and far came out OCT 7th & 8th 2016 for our PHANTASM
double feature.  Thank you to Jed & Christina, and Chris & Sheila for
trekking up from Kentucky… Kris from Chicago… Chara & Levi, Geoff and
many others from the Indy area, Steve Wilson and Joe Hedge from the
Holiday Drive-in in Mitchell, and everyone else in between.  Everyone
had a great time watching the Phantasm gang on screen this weekend…
keep your fingers crossed for another Phantasm double in the future!
KICKING OFF OCTOBER FRIGHTS 2016  was…
FRI OCT 7th and SAT OCT 8th:
A "PHANTASM" DOUBLE FEATURE!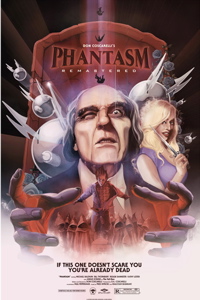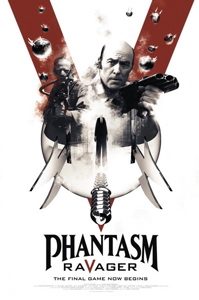 "The Tall Man" and his silver spheres are back in the brand new PHANTASM
film, PHANTASM: RAVAGER! Playing with RAVAGER is the original
horror classic… PHANTASM: REMASTERED, a 4K digital restoration of the
original 1979 film, which was supervised by Director Don Coscarelli and J.J.
Abrams.  Mark your calendars… this awesome combo was born to play at a
drive-in and plays for one weekend only!  Also, FREE Phantasm mini-posters
to the first several customers each night…only a limited number available,
so get there early!
GATE OPENS at 7:00
PHANTASM: REMASTERED shows at 7:55,
followed by PHANTASM: RAVAGER at 9:20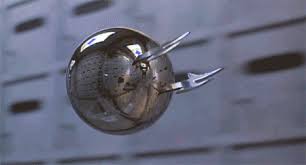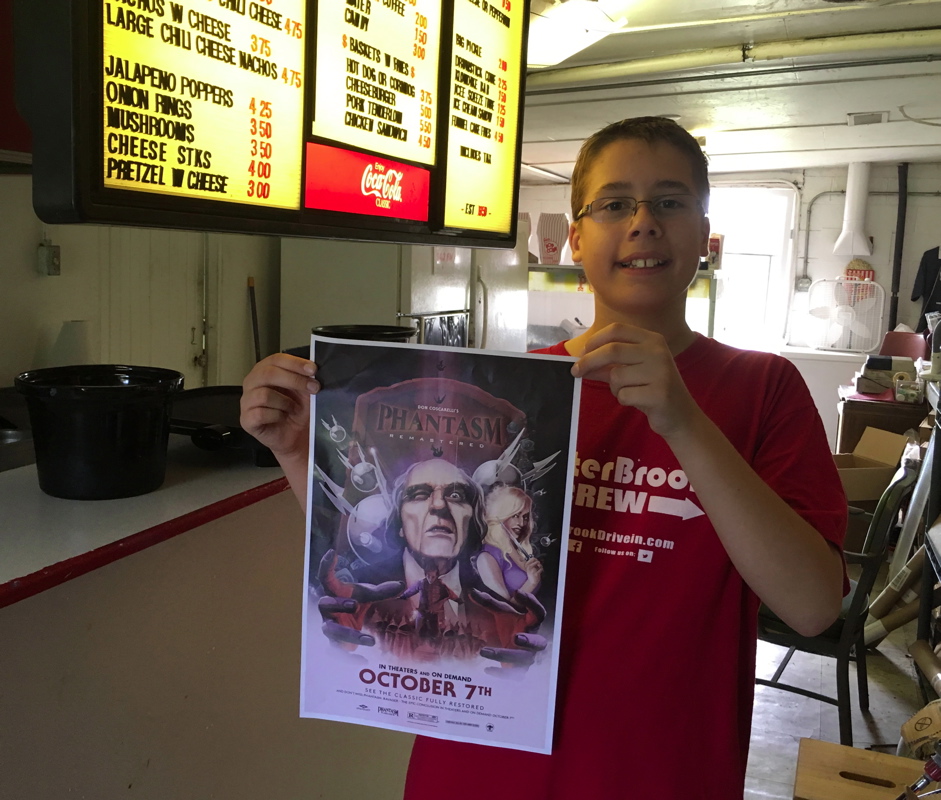 One of the PHANTASM mini-posters from
our mini-poster giveaway.
– – – – – – – – – – – –
MICHAEL MYERS takes over the drive-in this weekend!
SHOWING FRI OCT 14th and SAT OCT 15th 2016
John Carpenter's original HALLOWEEN!
and HALLOWEEN 4: THE RETURN OF MICHAEL MYERS!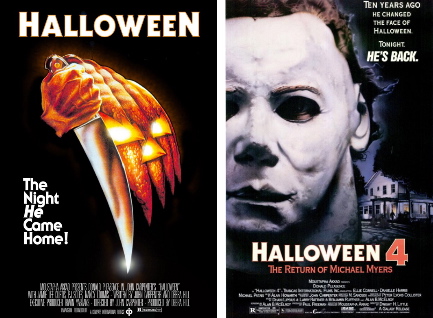 John Carpenter's HALLOWEEN, digitally remastered by cinematographer
Dean Cundey, features an exclusive extended interview and retrospective
with filmmaker John Carpenter, exploring the history of the film, the
legendary director behind it and the influence Halloween has had
on not only the horror genre, but the entire film industry.  Playing with
the original classic is HALLOWEEN 4: The Return of Michael Myers!
Set 10 years after the original film, Michale Myers sets out to find his
one living relative who is, fortunately, being cared for by a resourceful
foster sister named Rachel (Ellie Cornell).  Meanwhile, the ever-cautious
Dr. Loomis (Donald Pleasence) remains hot on Michael's trail.

GATE OPENS at 7:00

HALLOWEEN, featuring a John Carpenter
introduction and interview, shows at 7:55
HALLOWEEN 4: THE RETURN OF MICHAEL MYERS shows at 9:30
RAIN or SHINE… ONE WEEKEND ONLY!

A few surprises in store for true HALLOWEEN
fans this weekend… come out only if you dare!